Blueprint Leadership Podcast
Blueprint Leadership with Chief Master Sgt. of the Air Force Kaleth Wright is a podcast for anyone interested in leadership. During this time, you'll hear from some of CMSAF Wright's friends and favorite leaders as they discuss all things leadership, provide insights and tips.
Ultimately the goal is to help current and future leaders find their path and reach their leadership goals.
We call it "blueprint" but as we all know, there's not one way to lead . we want to share our experiences, give advice and hopefully we can help you find your path and reach your potential as a leader.
Blue Grit Podcast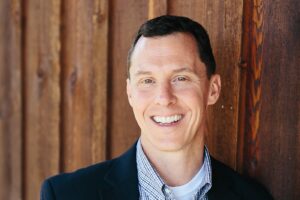 The Blue Grit Podcast features conversations with current and former military leaders, mental health experts, elite athletes, veterans and other individuals who have overcome significant adversity. Each podcast will highlight tactics, techniques and procedures guests used to overcome profound challenges and how those TTPs may be employed to help current Airmen deal with their struggles. As a corollary, podcast will increase awareness of psychological health and assist in de-stigmatizing mental illness, normalize Airmen's own struggles and internalize the message of hope and recovery.
Farmvestor Podcast
The FamVestor Podcast is all about Family, Finance, and Freedom.
This weekly show will focus on creating passive income streams, being frugal, living optimally, and designing a wholesome lifestyle all for the purpose of investing in your family.
Get Cool Content!
Videos, Tools, Resources, and Invitations!
We hate spam, too, and promise to keep your email safe.
Dr. Kevin Basik takes over 25 years of experience as one of the leading character and leadership development experts in the military and powerfully translates it into an illuminating, entertaining and transformational experience that elevates performance in both business and life